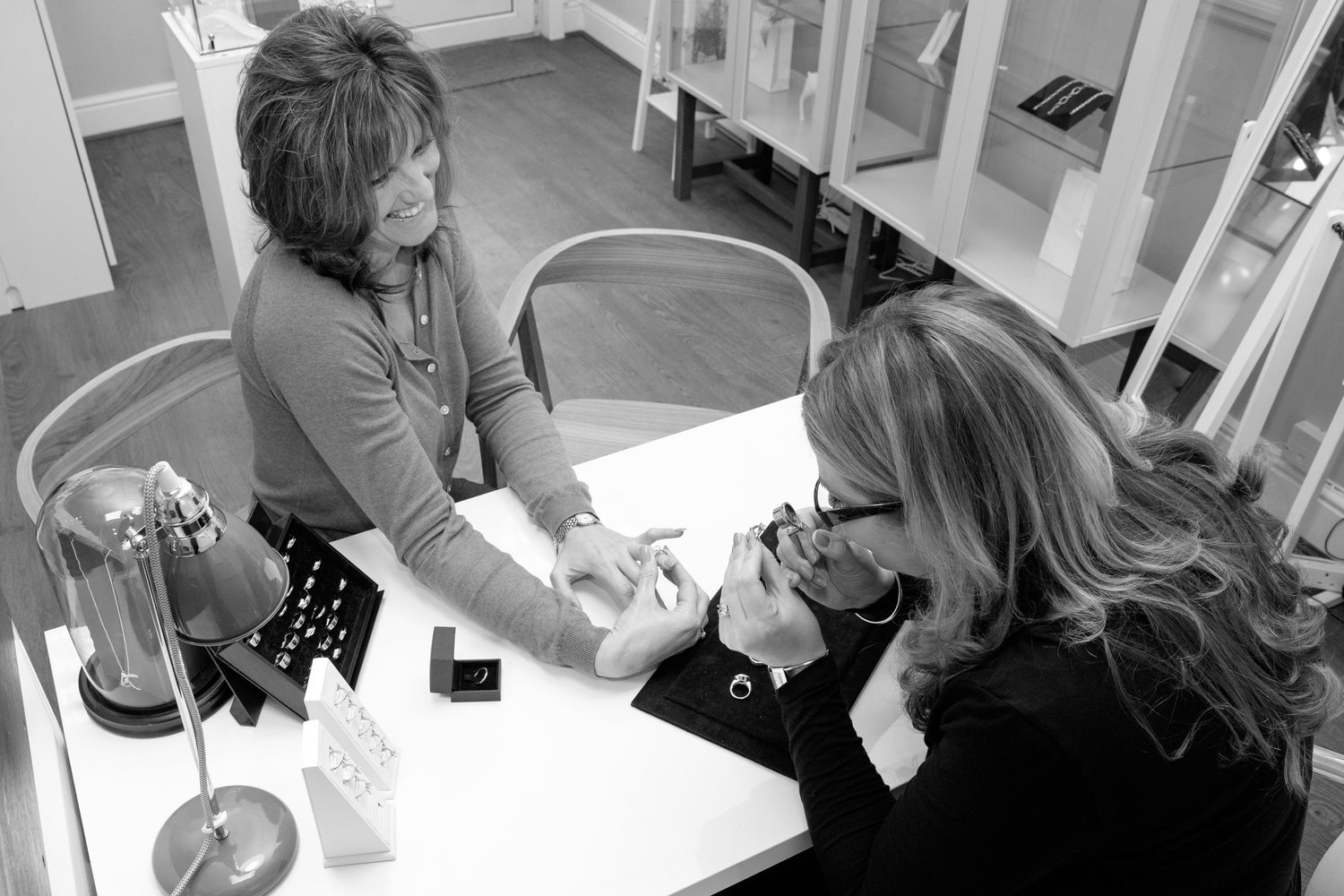 STARTING THE BESPOKE PROCESS
The process of having bespoke jewellery made begins with an initial chat in person, phone or email. We will talk through your ideas and inspiration and can offer suggestions based on this. You may already have a clear idea in mind, or may want guidance on design and materials.
For inspiration browse our collection and inspiration galleries to see some of the design possibilities. If you see a piece you like we can use this as a starting point for your design. We are always happy to chat so please do get in touch if you would like to talk through options.
Get In touch
HOW MUCH DOES IT COST?
There is no additional charge for our bespoke service. Every piece of our jewellery is individually made & handcrafted, in our workshops using the same processes, and with equal care and precision.
Please let us know if you have a budget in mind and we will design within your requirements and recommend designs and gemstones accordingly.
If you don't have a clear budget in mind we will guide you through the options and advise you on the cost of various designs and gemstones to help you make a decision.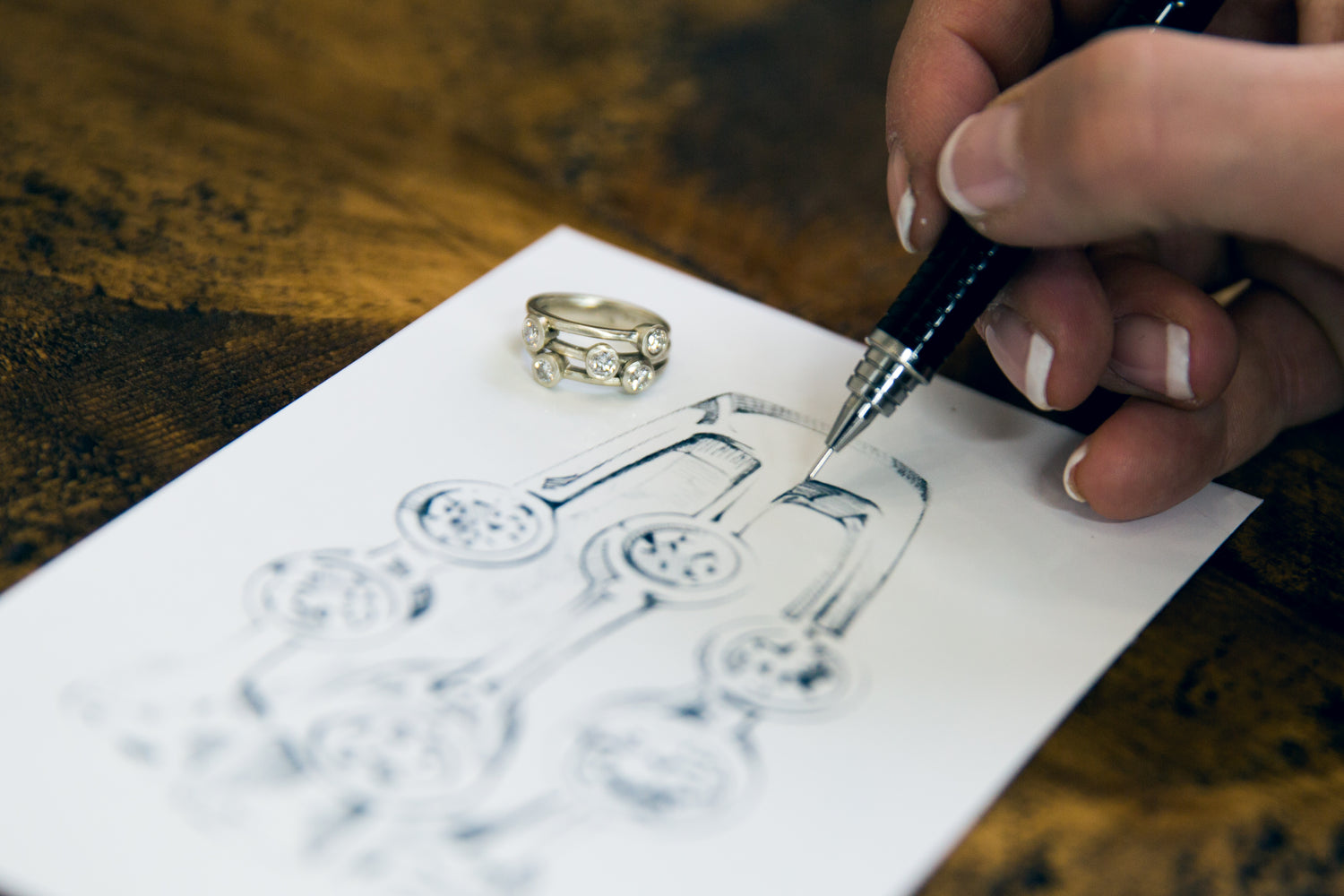 REFINING THE DESIGN
The next step is to refine the ideas into a series of designs for you to choose from. To do this we will usually create mood boards ,sketch on paper and may also make models in wax or metal.
You will be closely involved throughout this process and the designs may evolve through involve several iterations before the final design is reached. We will invite you back to the studio, or can email sketches and photographs to guide you through the design process. We work with clients around the world in this way. 
Once the design has been agreed we will take a non-refundable deposit (usually 50%) before making begins.
SOURCING DIAMONDS, GEMSTONES & METALS
We can source diamonds and coloured gemstones to suit your requirements and budget. Our gemstones are sourced from trusted suppliers in the UK and Europe and we only use gems and diamonds that are conflict-free.
You are welcome to select from the wide variety of diamonds and coloured gemstones in our collection, or, if your design requires something else we will source a selection of stones for you to choose from.
We use recycled metals wherever possible.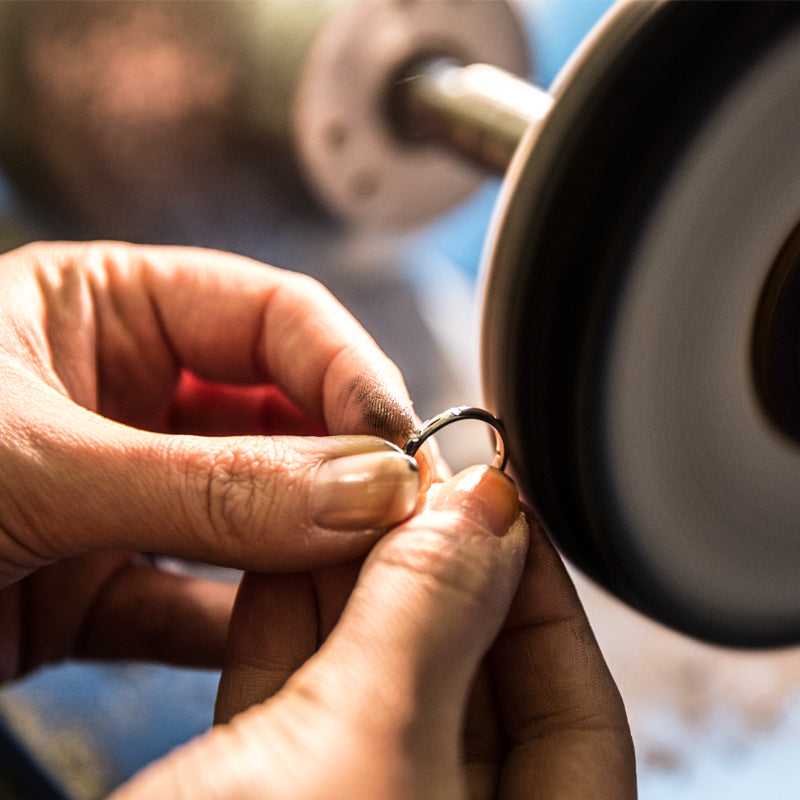 HOW OUR BESPOKE JEWELLERY IS MADE
Depending on the design, making your bespoke piece of jewellery may involve processes such as hand-carving in wax, casting, and forging.
Each piece of our jewellery is designed, made and set in our fully equipped workshops from start to finish and we inspect all finished work under a microscope for accuracy and precision.
We have over 15 years' experience in bespoke jewellery making and diamond-setting so you can be confident that your jewellery will last for generations.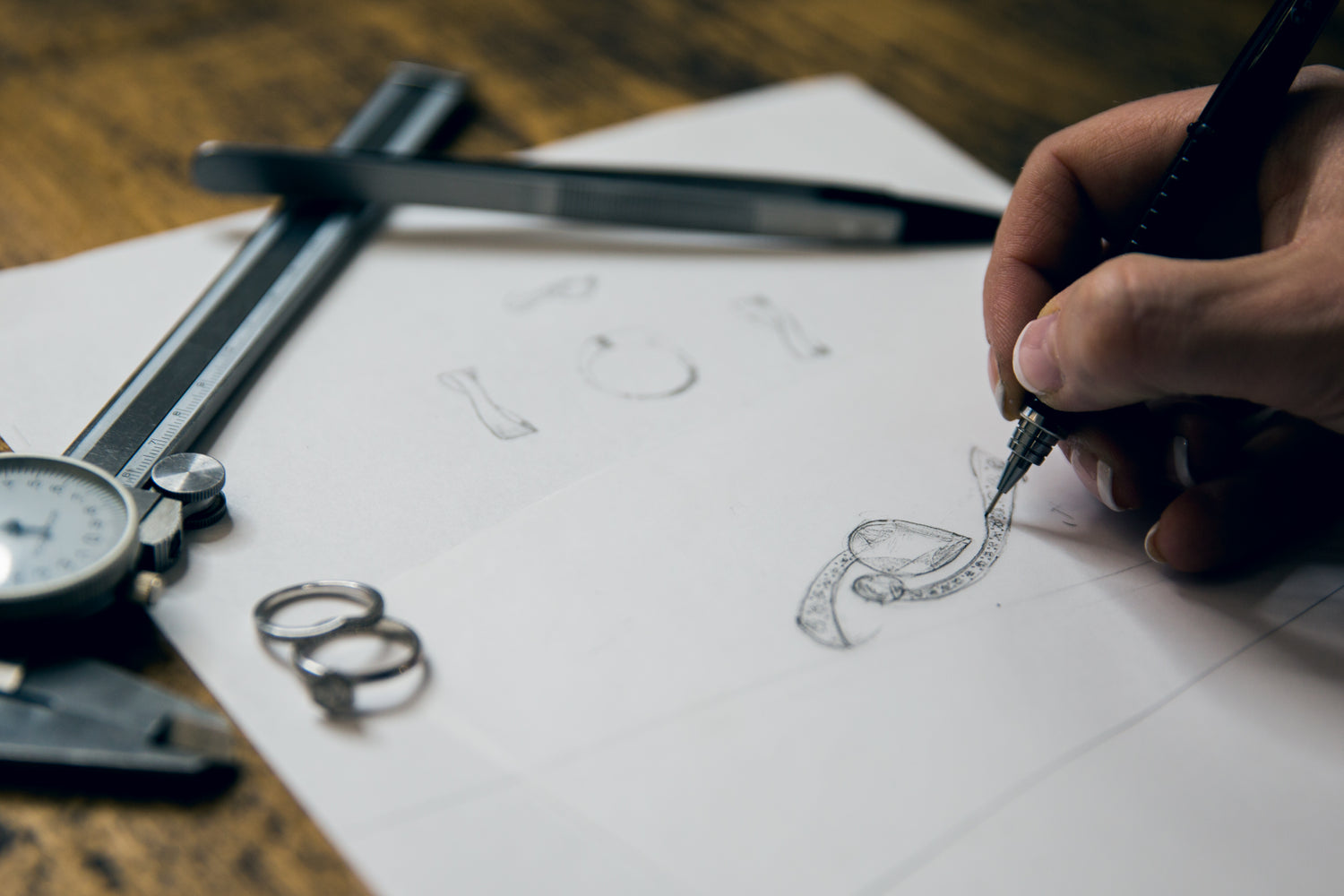 SEEING YOUR IDEAS COME TO LIFE
Seeing a bespoke design come to life is exciting – the jewellery making process never loses its magic, even for us after all this time! If you would like to see your bespoke piece of jewellery in progress you are welcome to drop in. Please get in touch in advance if you wish to do this.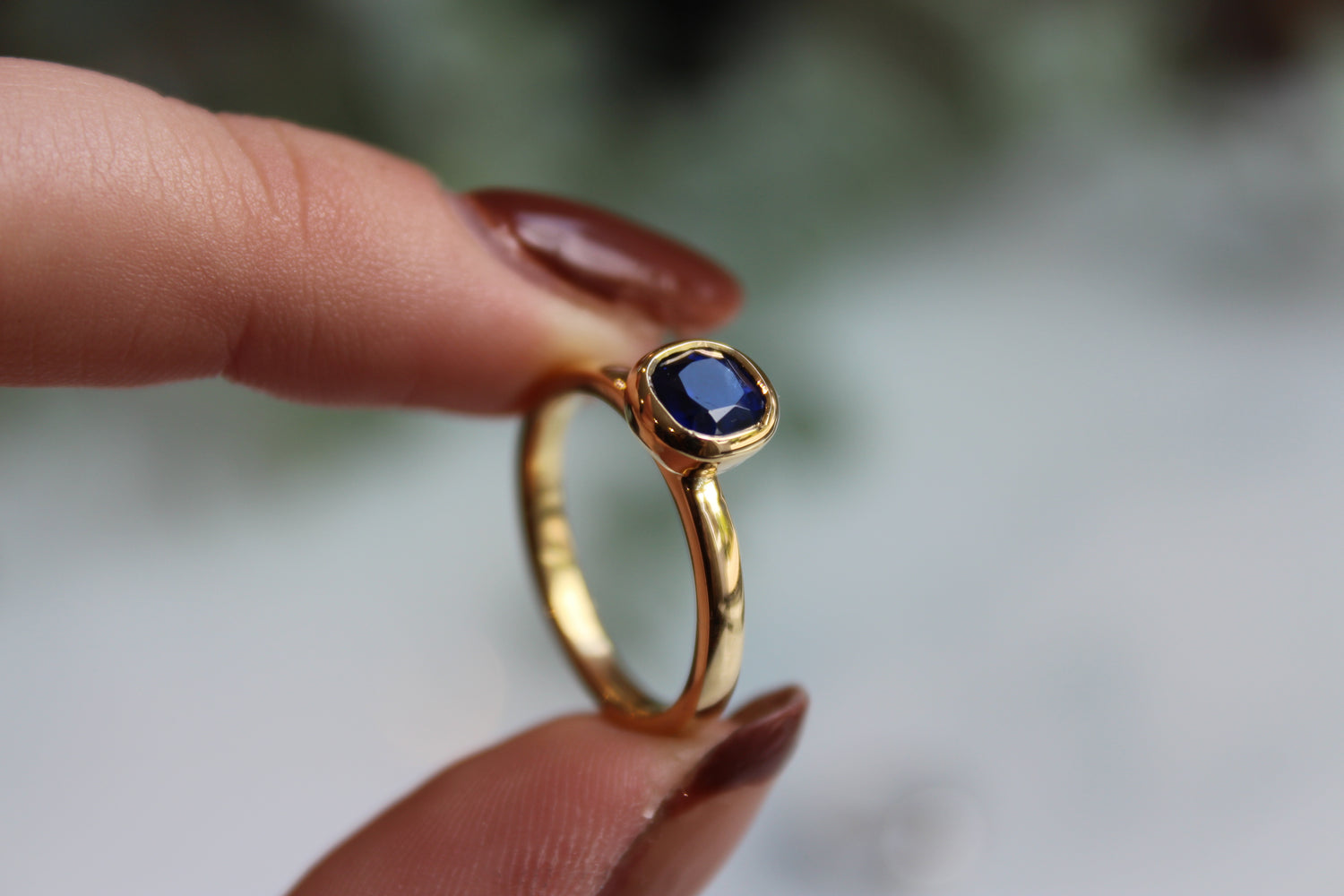 COMMISSION COMPLETE
When your custom-made piece of jewellery is ready and the balance has been paid the commission is complete. You are welcome to collect your jewellery in person from shop or we can arrange delivery anywhere in the world.
We recommend having your jewellery cleaned and gemstones checked annually and offer this service to our clients. Please do drop in to see us if you are based locally. Taking care of your fine jewellery will ensure it can be enjoyed for generations to come.
Other Services You May Like