Custom Wedding & Engagement Rings
Our Bespoke engagement and wedding rings offer a unique and personalised touch to your special occasion.
Our rings are made-to-order, meaning that you can customise every aspect to suit your personal taste and style. From selecting the type of metal, to choosing the gemstones and design, you have complete control over the creation of your rings.
Choosing an Engagement Ring
Choosing an Engagement Ring is a big responsibility! There's lots of information out there, and it can sometimes seem overwhelming. We take the stress out of the whole process, by making it easy for you
Read our helpful Blog for more advice on choosing an Engagement Ring.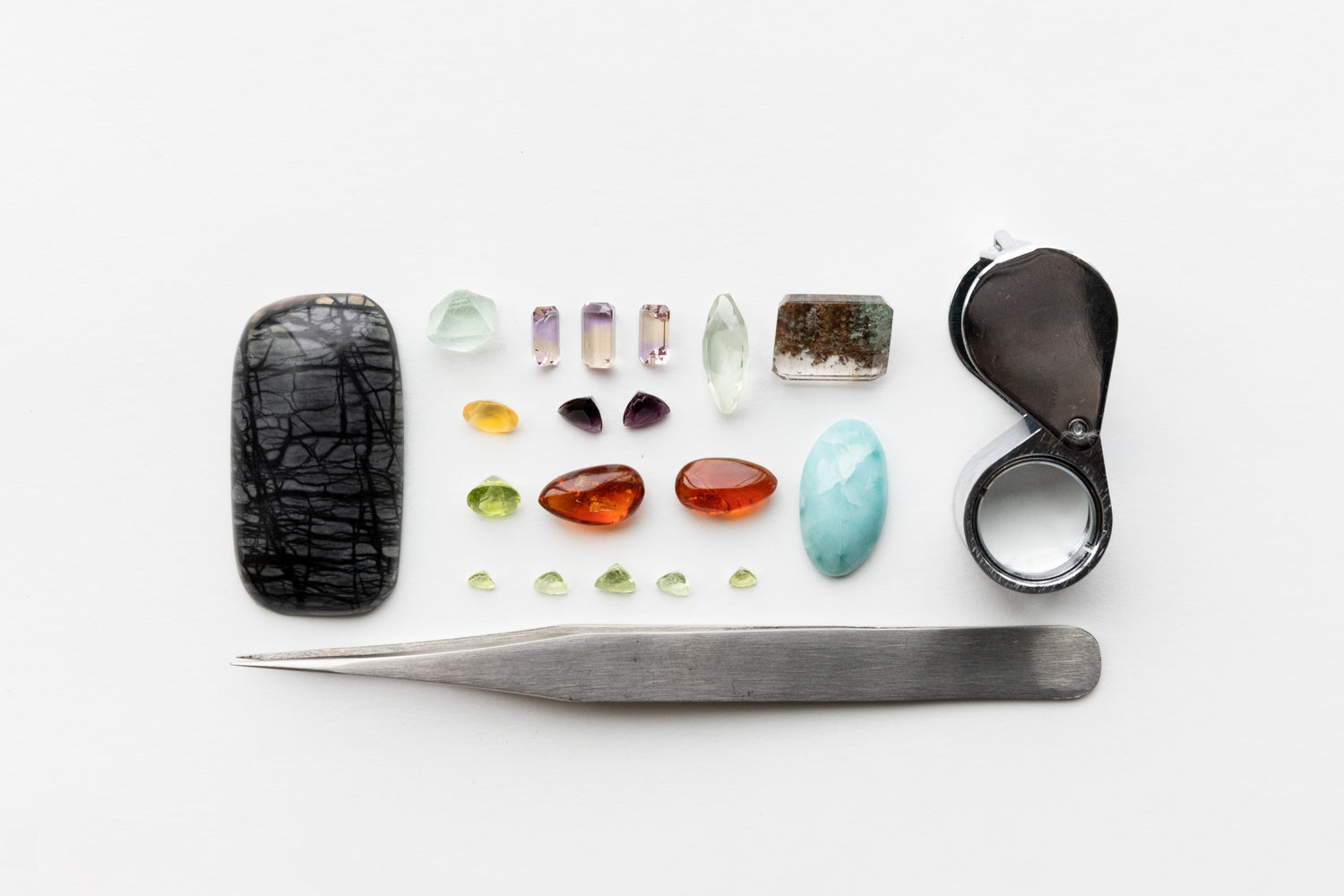 The Design Process
The bespoke process of making Engagement & Wedding rings is a personalised approach to creating unique and meaningful pieces of jewellery for a couple.
At Thorpe & Brown it typically begins with meeting, and collaborating with our skilled Jewellery Designer Jo, who will work closely with you to create a custom design that reflects your style, preferences, and personal story.
We will ask questions about the wearers personal style, favourite materials, and any special features or details they would like to incorporate into the design.
After the initial consultation, we will typically create a series of sketches, design ideas or computer-generated images to give you a better idea of what the final design will look like. From there you can provide feedback and request changes until you are happy with the design.
From here we keep you involved & updated throughout the making process, until we have completed the rings for you.
FAQ
How much do custom wedding rings cost?

Our bespoke wedding rings start at £195 per ring if you were to choose yellow gold or rose gold. Our platinum custom wedding rings start at £x per ring. The price varies depending on the complexity of the design, and the carat weight of either the diamonds or gemstones involved. Our design consultants will guide you during the design process, to make sure that your custom wedding rings fit with your budget.
How long does it take to make custom wedding rings?

After finalising your design, we advise that rings can take between 4 & 12 weeks, depending on the processes.

Plain rings are quicker than detailed rings, but if you're working to a particularly short timescale just get in touch - we can usually help!
Do we have to pay for an appointment?

No - we don't charge for appointments. We're more than happy to discuss designs, processes and options at no cost.
Does Bespoke mean expensive?

Not at all! We are very competitive with our prices, especially our plain bands. If you have a price point in mind please let us know.
Other Services You May Like